This is great news for Cap Web Solutions.
As you know, we are a Genesis focused website development agency. We have been a Studiopress affiliate since the beginning.  We do all of our development using Premium Genesis Themes from Studiopress. The themes developed by Studiopress are some of the best available for the framework.
But today, I am pleased to announce that Cap Web Solutions is also an approved affiliate of Web Savvy Marketing, the developer of some of the most beautiful premium Genesis themes on the market.  We have three new client websites currently under development with Web Savvy Marketing developed themes and I can't wait to show them to you. You will be blown away.
As an affiliate, we will help to market the premium themes from Web Savvy Marketing. Please note, that if you purchase one of their themes through a link on our site, you will not pay more than if you purchase the same theme through their site. We just get a small commission for helping to market their beautiful themes if you buy through our link. It's just that simple.
Get A Beautiful Theme Today
Take a look around their site. See something that grabs your heart? It's not hard. Pick up one of their themes and let Cap Web Solutions set it up for you. We can set up your web site to look just like the demo – only with YOUR branding, or add the customizations and tweaks you need to reflect just the image your unique business demands.
Do what ever you need to do to get in touch. We are ready to help you make your statement with a beautiful new Genesis theme from Web Savvy Marketing.
Here's a sneak peek of what you may find there.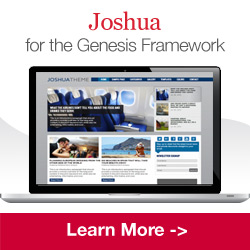 Need some help getting started? Reach out.
---
Disclaimer: Some of the off-site links referenced on this site are what is referred to as an affiliate link. If you choose to purchase or use the product or service through that link, the post author will get a small referral fee from the service or product provider. Your price is the same whether or not you use the affiliate link.